Professionalism from Cellar to Terraces
The development is built on what used to be the site of Johan Kluge & Company's Original Chocolate and Confectionery Factory. The project was designed through the collaboration of two renowned architectural studios; the construction side was put in the able hands of Podlipný Sladký Architects, the interiors and common areas were handled by the studio of design masters de.fakto CZ. The modern seven-storey building faces south and east, and has almost sixty apartments of various layouts, four non-residential spaces, as well as private parking. The building is constructed of sand-lime blocks, providing above-standard noise insulation and boasting excellent heat accumulation properties. The wide variety of apartment layouts are designed to accommodate the needs of singles, couples and families, alike. As a wonderful bonus, the architects didn't forget to focus on loggia and luxurious terraces accessible from the living room, as well as on providing spacious storage. All apartments are equipped with air conditioning a, high-speed internet and cable (furnished apartments also have TV's); the common areas area carpeted, and there is also a central information system. The building has a low-energy PENB "A" certificate, and an online energy consumption overview system.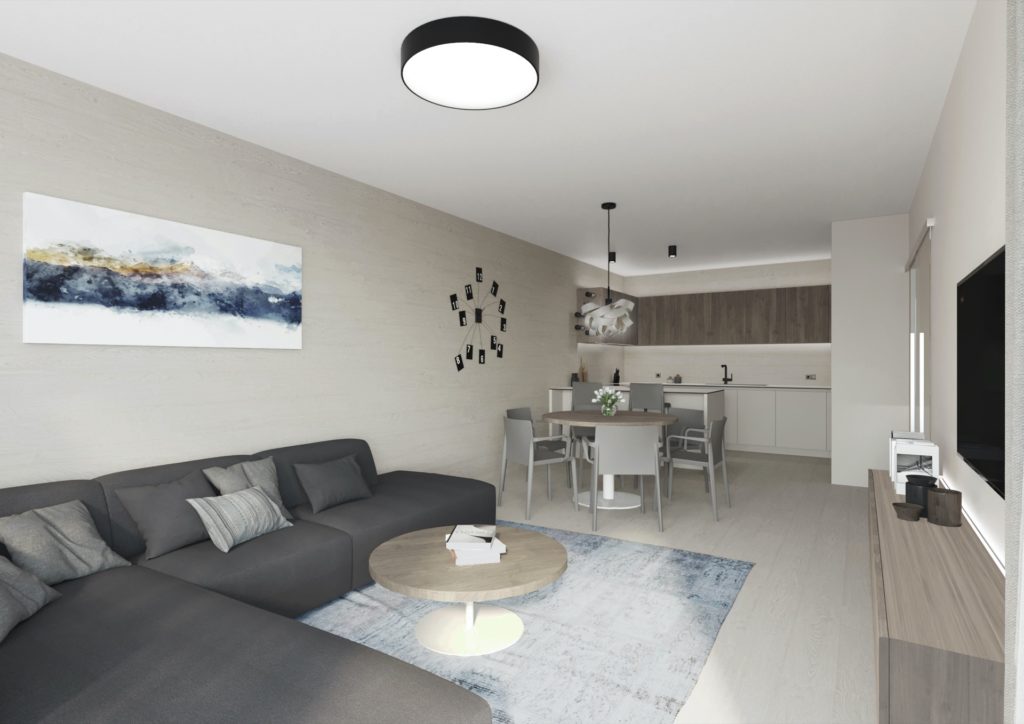 Rental Housing with Class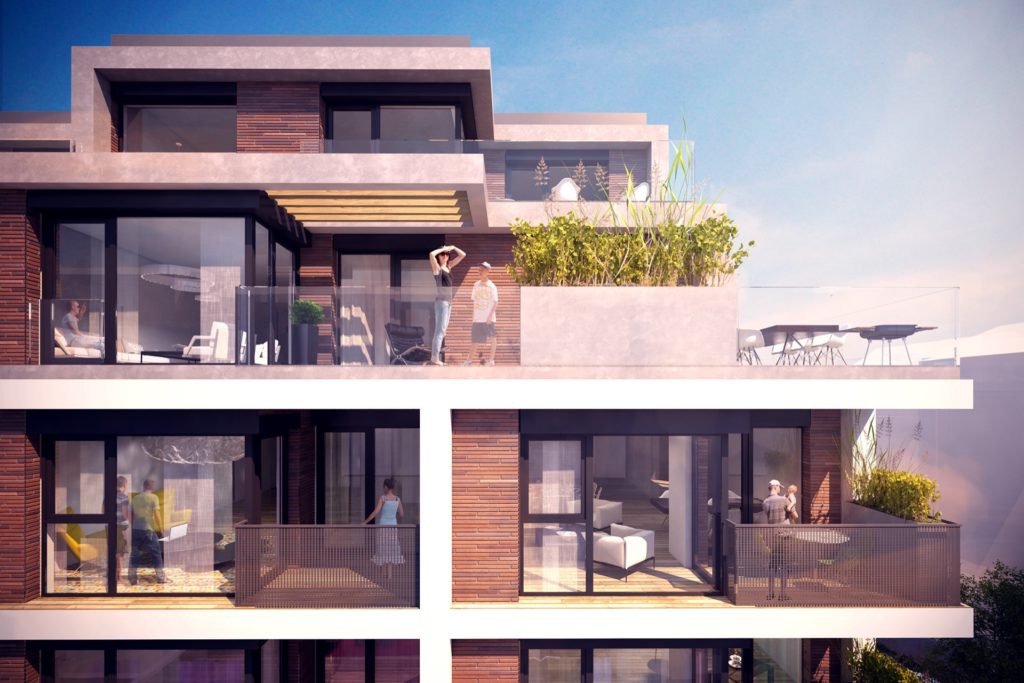 Different layouts for different needs – our apartments range from the smallest -but still spacious- studios, through 2+kk apartments layouts with balconies (ideal for couples), to two and three bedroom apartments with luxurious terraces. It is possible to rent parking for an extra fee. Storage space in the basement is included in the rent in most of apartments) All apartments are also equipped with energy-saving air conditioning and built-in wardrobes, most have a utility/storage room, and, truly exceptionally – absolutely all apartments in the building have either a loggia or a terrace. If you get a fully furnished apartment, you can count on saving on furnishings, because rent will include, in addition to all furniture, an LED TV, washer/dryer, dishwasher, and even curtains and drapes. Apartments rented without furniture offer built-in wardrobes and a combined living room/kitchen including all appliances. In either case, you can look forward to quality materials and refined design that keep practicality in mind. All apartments are equipped with high-speed internet included in the rental price (base speed of internet), with the possibility to opt for upgrades such as cable TV.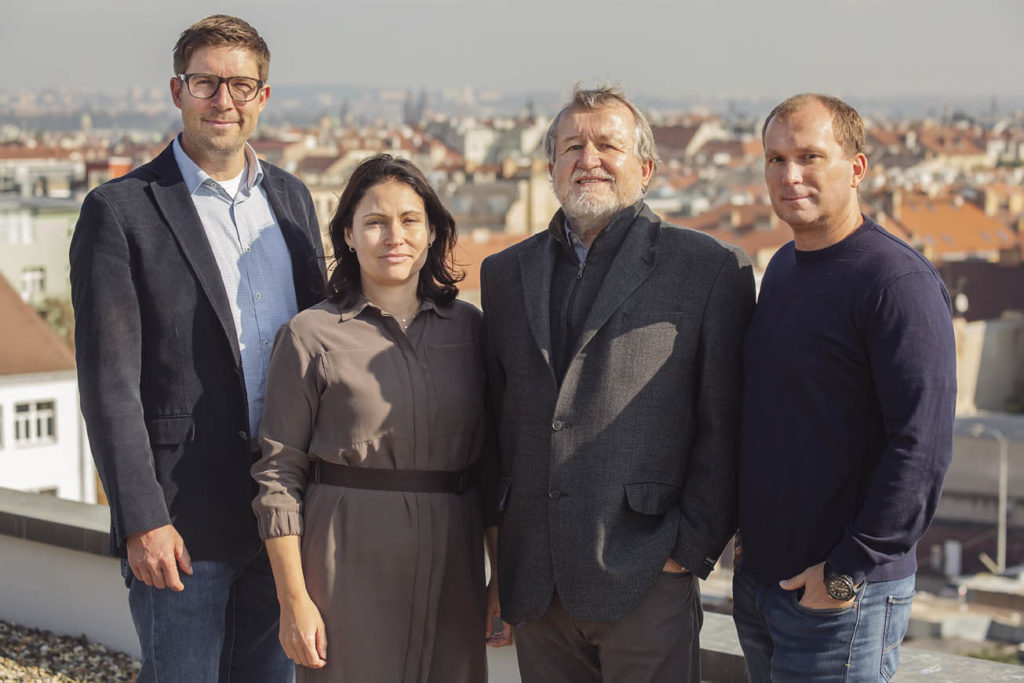 "We wanted to create a family project to satisfy even the most demanding clients – our vision of Smíchov is based not only on tradition, but also on progress and comfort."
Ing. Josef Šťastný, Chairman of the Board of Directors and Smíchov Patriot